1. Tell us whatever you want about yourself. Name, age, location, occupation…
My name is Gari and I use the pronouns he and they indiscriminately. I am 22 years old and I am from Barcelona. I am currently finishing my degree in Catalan Philology at the UB and, for the past four years, I have been teaching private language and literature lessons.
2. What do you like to do? What hobbies do you have?
I am a performer, visual artist and writer of poetry, micro-stories and short stories. I am passionate about the consumption and production of all kinds of art that allows me to mobilize dormant neurons and activate critical thinking. I also love Post-punk, dark and melancholy music, making noisy squeaks in the middle of the street, dancing outdoors, practicing yoga at seven in the morning to find meaning in life, and using irony to vent myself elegantly.
3. Something crazy you'd like to do?
To abandon urban and capitalist life overnight. Going to live in the forest in a community surrounded by dissident and like-minded beings with whom we can grow and take care of ourselves with responsibility and transparency, as well as having enough space and time to create without any abstinence that prevents me from satisfying my artistic yearnings. And most of all, enjoying life at my own pace without feeling guilty.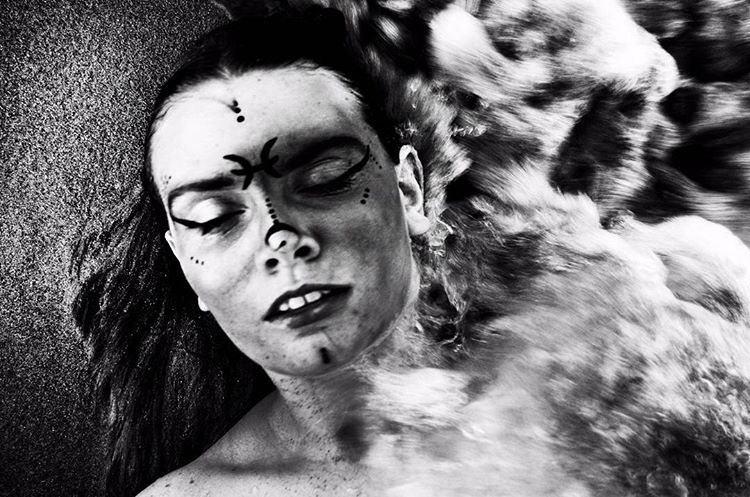 Image of Irene from Real Photography
1. For how long have you been a naturist?
When I was a baby, my parents took me on a visit to several nudist beaches. However, it wasn't until I was about fourteen that I started practicing naturism by choice. I remember being the only person in my class who openly manifested as a nudist and naturist, which was not very well received by the people around me.
2. Were you raised as a naturist?
As I mentioned, my parents introduced me to it when I was a baby, but as a child I was quite distant from it, although it has always been something that captivated me.
3. Where was your first experience? In which situation? Did you like it?
The first experience I can remember is one from when I was a teenager on the beach of La Murtra in Sant Pol de Mar. Previously, I used to go topless on the textile beaches where I always ended up falling into the temptation to take off my bikini panties in the sea to hide from bewildered looks.
4. How do you live and feel naturism?
For me, naturism is a fundamental part of my identity. I consider myself a naturist, beyond being a nudist, as it is what defines my way of inhabiting the planet and connecting with the environment, both when I am naked and dressed. In short, I conceive of naturism as a lifestyle that promotes mental and physical health, environmentalism, antispeciesism, horizontal relationships, simplicity of spirit, and respect for oneself and those around me.
5. Where do you practice it?
I try to practice naturism on a daily basis based on the decisions I make. I only start nudism when it is not cold and / or I feel comfortable with my body, as living in a society that does not usually contemplate the existence of trans people causes that, in most cases, my body is read from a cis and binary perspective that does not represent me. For this reason, I emphasize that it is very important that naturism is another way to promote the visibility of diversity in order to create inclusive and safe spaces for all, regardless of our physique, gender identity, sexual orientation, skin color or place of origin, among others.
I also practice naturism through art, such as photography, performance art or dance. For the past few months, I've been encouraging myself to do some activism on Instagram.
6. Have you been to a naturist resort/campsite/club?
I have been waiting to go to the Relax-Nat campsite and La Bartra for years, but I have not yet had the opportunity to live these experiences.
7. How do you feel about the coexistence of "textiles" and naturists (in nudist places and clothing optional places)?
I think that in an ideal and utopian world, it would be fantastic for "textile" people and naturists to coexist in peace and harmony in the same space. However, as human history shows, it is difficult to share naturist or mixed places with people who do not follow the same lifestyle because they often lead to uncomfortable discussions and situations. Therefore I think that the best thing is for naturist spaces to be reserved for people who follow this existential philosophy or who respect it without judging it, even though they do not share the same opinion.
8. Why are you a naturist?
I'm a naturist because I can't be any other way: it's a part of my essence.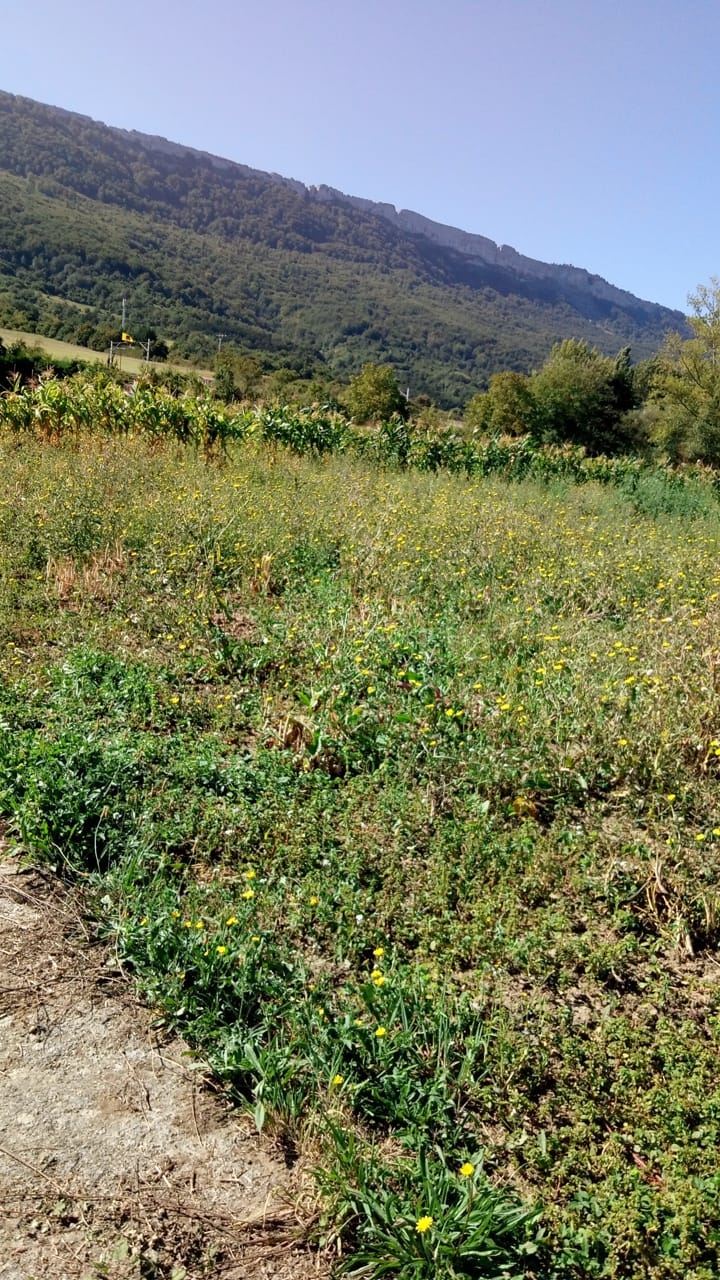 9. Do you talk about it with the people around you? What kind of reactions have you recieved?
I only talk about it if the topic comes up, but I can't hide it. Lately, people are receiving it in a pretty positive way because I tend to share it with people who, while not specifically naturists, are related or familiar with these topics. However, it is true that once I have commented on it in academic or rather normative spaces it has caused reactions of surprise or even discomfort.
10. Do you change your lifestyle depending on the company (for example, a weekend with non-naturist friends)?
I try not to because if I have to give up who I am I feel uncomfortable and I don't enjoy the moment.
11. Could you stop being a naturist?
No way because without naturism I wouldn't be myself.
12. What would you say to non-naturist people?
I would encourage these people to try to do small actions with which they feel comfortable such as trying to swim without clothes on the beach, take care of the environment or study naked in a cozy space. Above all, I would remind you that naturism encompasses more possibilities apart from nudism and that the most important thing is to experience the terrains that catch our attention without exceeding our limits.
Do you want to come to the forest and have a boogie?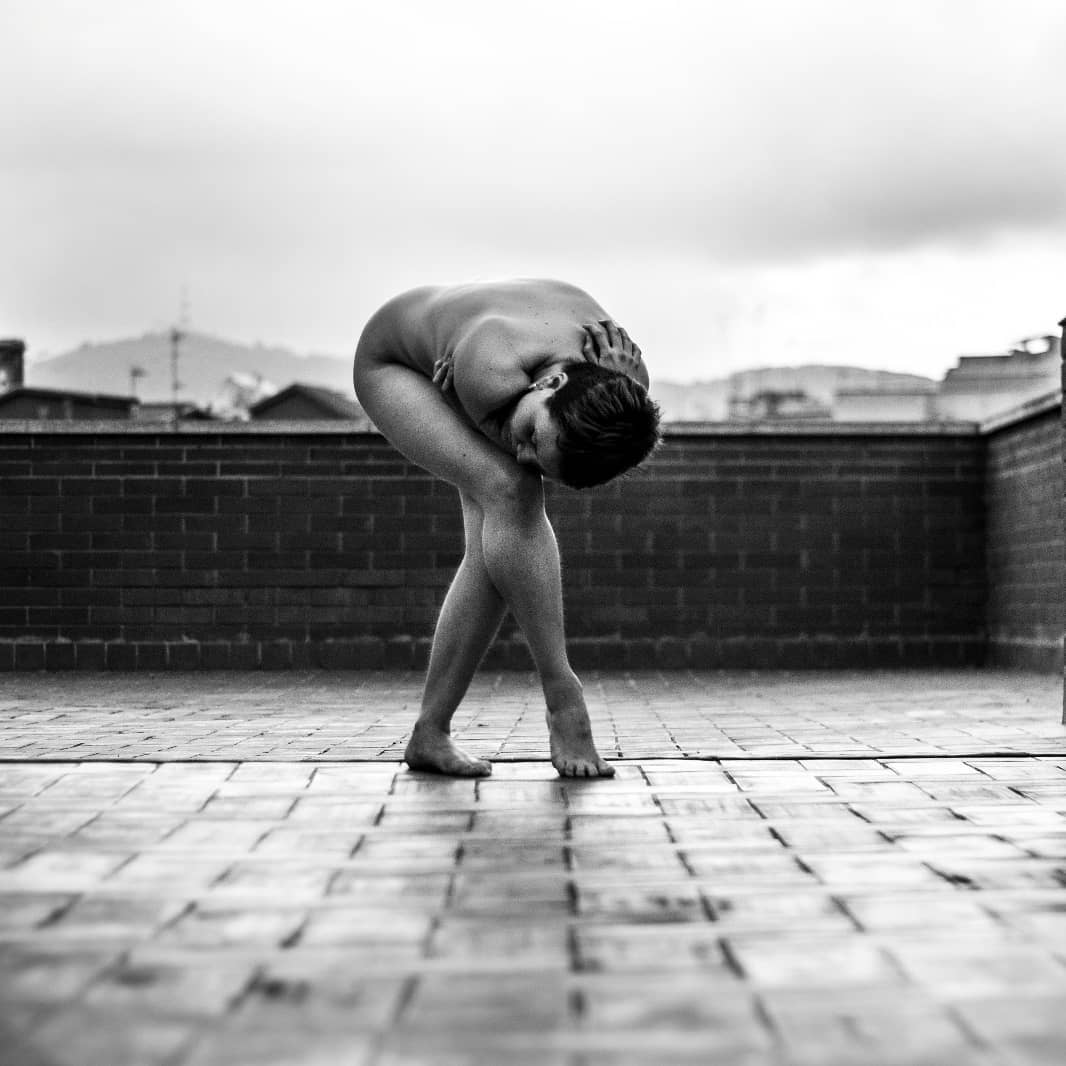 Image of Irene from Real Photography
ABOUT THE CCN AND YOUNG NATURISTS
1. How long have you known the CCN youth group and how did you get to know it?
I have known him for five or six years and I accessed him through the CCN.
2. Do you think Young Naturists is a good initiative to promote naturism? What do you think we should improve or modify?
I consider it a very good initiative to promote naturism within Catalan-speaking territories. I think it would be interesting to propose activities on various topics related to naturism that can be done throughout the year. I also think it would be great to increase the activist side and keep writing articles that allow us to learn from each other.
3. How long have you been a member of the CCN? Why did you become one?
I became a member of the CCN about five years ago because I wanted to partner with an organization that fostered the philosophy of life and values I believe in.
4. In which activities have you participated (both CCN's and Young Naturists')?
At the beginning, I appeared in a board meeting and attended several spa gatherings, a 2018 Christmas dinner, and an encounter to the beach. Recently, I attended the BRAKUMO 2021 exhibition and the last meeting of Young Naturists of the year.
5. Have you made any new friends thanks to the CCN's youth group (Young Naturists)?
Yes, I have met great people with whom I share very similar interests and concerns.
THANK YOU VERY MUCH FOR ANSWER, GARI!