Young naturists
Activities, information and promotion of naturism
Welcome to Young Naturists! Here you will find all kinds of information about the naturist lifestyle, the activities we carry out as a group and how you can join us, a map of places with a nudist tradition in the Catalan Countries, and many other articles mainly (but not only) addressed to the young people of Catalonia. Let's go!
Who are we?
We are a group of people aged between 18 and 35 who practice the naturist lifestyle more or less frequently and who are part (whether or not as paying associates) of the Club Català de Naturisme ('Catalan Naturist Club'), an association that promotes and defends naturism in Catalonia and is integrated into the International Naturist Federation (INF).
It is worth mentioning that any young person who is interested in naturism can join us, without geographical, linguistic, social, or institutional limitations.
What is naturism?
There are several points of view!
Naturism is a way of life in harmony with nature characterized by the practice of communal nudity with the intention of encouraging self-respect, respect for others, and for the environment.
Naturism is like a big tree with many branches, one of which can be nudism, but there are also others such as ecology, vegetarian life, respect for animals, or natural medicine, and the more branches you embrace, the more complete you become as a naturist.
Naturism is the practice of going without clothes – whether that is just occasionally at a beach or in your garden, or as a more general part of everyday life. Naturism is healthy, sensible – who wants to wear clothes when the weather is hot – and great fun!
DO YOU WANT TO KNOW MORE?
Click here to read our articles on the naturist lifestyle. You can also find out what the CCN and the FEN say about it on their respective websites. If you want to have a more accurate idea of what its benefits are and why its practice should be normalized, surely the 205 reasons to be a naturist, compiled by K. Bacher, will satisfy all your curiosity. And don't forget to check out the blog of Naked Wanderings, the Belgian couple who have traveled the world in (very) light luggage!
What do we do?
With the creation of this website, and also of the youth group itself, we aim to achieve greater dissemination of naturism among people our age and give those who already practice it the opportunity to participate in group events and make new friends in a safe and welcoming environment. We work to normalize our lifestyle in the eyes of society and to create a virtual place for the exchange of ideas and opinions.
Through our articles, you can stay informed on all kinds of topics related to naturism. You will find them arranged in the top menu (articles on lifestyle, history and ideology, descriptions of places with a nudist tradition, groupal or individual experiences …). And if you want to be part of Young Naturists and participate in the activities we organize, we have dedicated a section of the website to explain how to do it:
Our activities
Choose the one you like best and come and meet us!
Yoga and massage workshops
Cleaning of natural spaces
Promotion/defense of naturism
Recording of a promotional spot about nudism (Roca Plana beach)
Latest articles
So that you are always up to date with what we do and what is new in the naturism world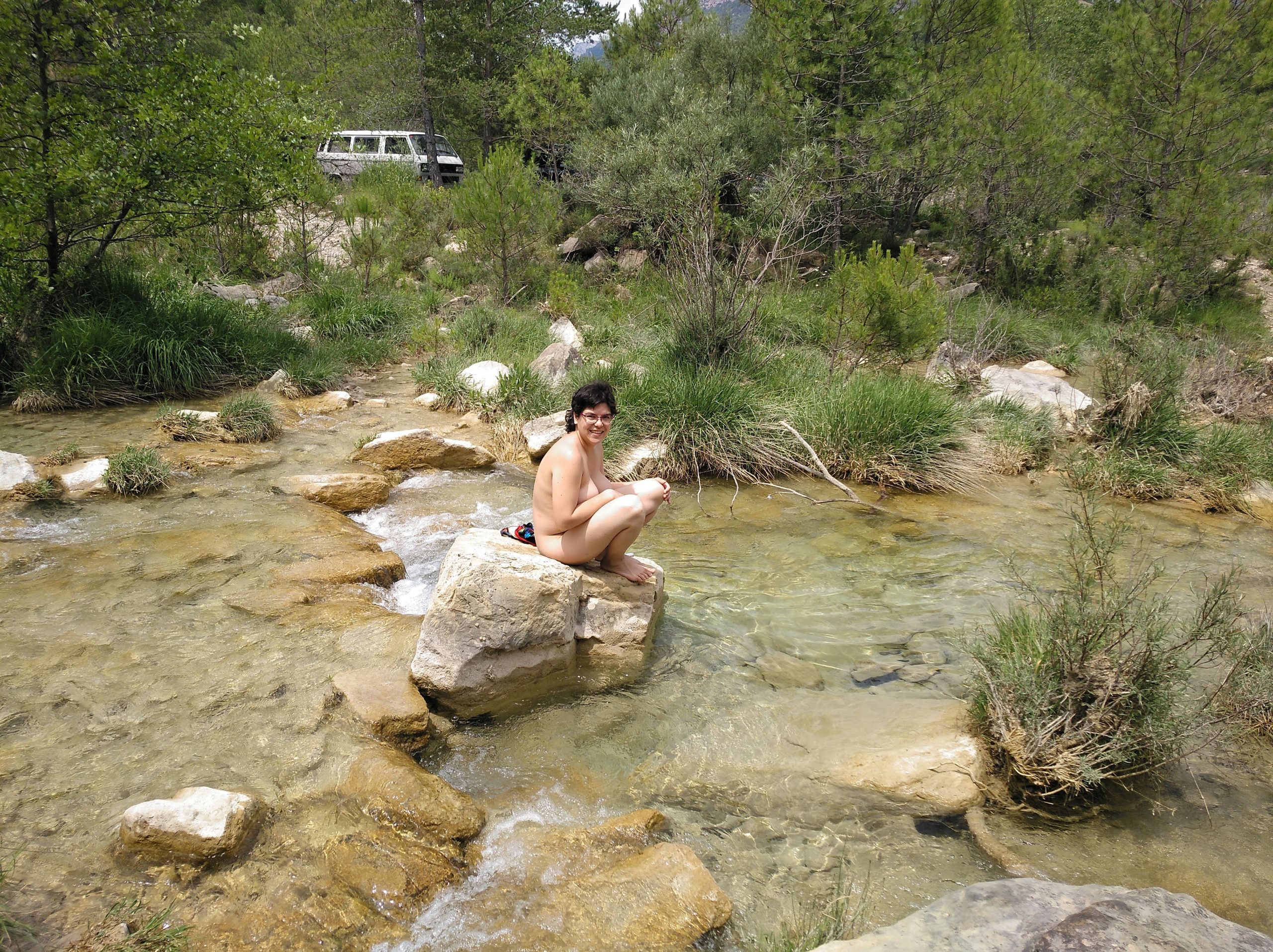 Hello! My name is Alba and I'm in love with the gifts that the Earth offers us. I'm from Barcelona, but I always wanted to find a place to live closer to nature …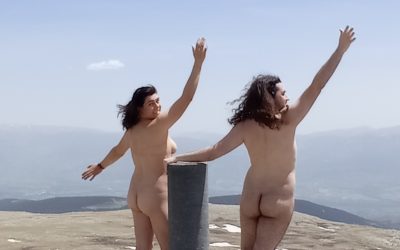 Once again, we spent a naked weekend at the Vents del Cadí mountain refuge, run by Fran, also a CCN associate. Time goes by and it's been almost 3 years …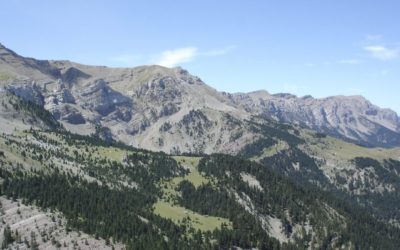 What you are about to read is a fictional story with a medieval setting inspired by the excursion to the Puigpedrós mountain during the stay at the Vents del Cadí refuge …
Some images on this page have been taken from Google or Twitter, and we have assumed that they are in the public domain. If you find a picture of yours and don't want it to appear here, let us know and we'll delete it.