Meeting in Can Baió (Serinyà) – CCN
Friday 16 September 2022

-

Sunday 18 September 2022

15€ – 50€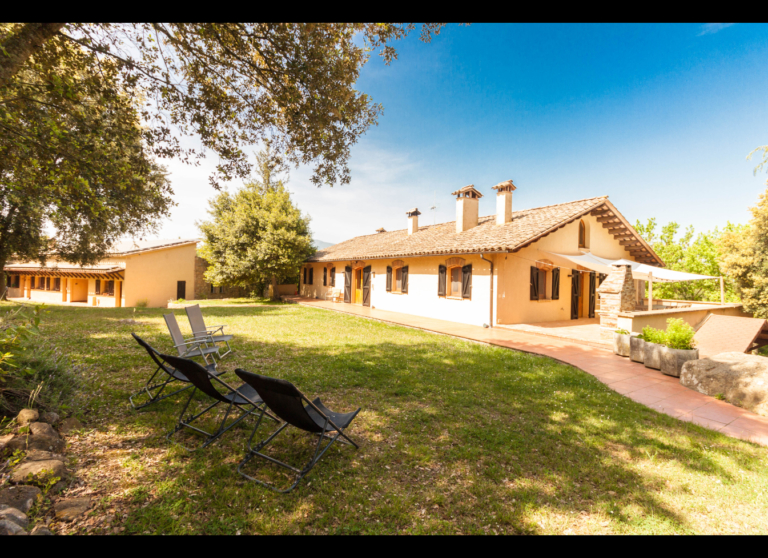 Attention: this is an activity organized by the Club Català de Naturisme (CCN, 'Catalan Naturist Club') and is open to everyone, without age restriction.
For the weekend of September 16 to 18, the CCN is organizing a meeting at the rural house Can Baió, located in the municipality of Serinyà, in Pla de l'Estany (view location). It is a new place where we can enjoy nudism, skinny dip in the nearby river, go free hiking, do mud baths, etc. It also has a yoga room and a meditation space.
In terms of accommodation, there are two possibilities:
Stay two nights in the rural house, maximum of 20 people. The price of an overnight stay for both nights costs €50. You have to bring your own food. There is a fully equipped kitchen.
Spend just one day (Saturday 17) without night stay, maximum 20 more people (40 in total). You must bring your own food and drink. This stay costs €10 for the use of the house's facilities and activities.
Most of the activities will be scheduled for Saturday the 17th, and at noon there will be a joint lunch (picnic) somewhere around the house. People staying both nights can have the rest of their meals inside the house, in the dining room next to the kitchen. Everyone can organize the menus as they wish or participate in group meals.
In this link, you can see several images of Can Baió.
You need to book your stay, whether you will be spending both nights at the house or just attending on Saturday 17th. From Joves Naturistes, we are setting up our own group reservation; if you want to be part of it, you can contact us via email (joves@naturisme.cat), DM on Instagram or Twitter, or by sending a message to one of our WhatsApp groups (if you are in them). Alternatively, you can book on your own by contacting Blai Capdevila (660 76 26 05), the manager of the rural house, who will tell you how to make the payment.