Note: What you will read below is an opinion article that comes from a debate that took place in our WhatsApp group of Young Naturists who are also members of the CCN. You can also send us your opinion on some aspects of naturism to joves@naturisme.cat.
There is one aspect of naturism that I personally find hard to understand. As far as I know, naturism says that there is no reason to cover the human body or any of its parts; that it is all pure and natural, that it is good to show it and accept it as it is, and that nudity should be normalized in the eyes of society. That sounds great to me and I totally agree with it. But I have also seen a huge rejection towards sexuality, which I partly understand: naturism wants precisely to show that nudity is not intrinsically sexual and marks clear and forceful distances with certain practices such as exhibitionism.
What happens is that, in my opinion, as a result of this there is a bad move towards sexuality. It can also be perceived like something pure, natural, beautiful, and properly human; perhaps it should not, therefore, be relegated to intimacy, as are both nudity and sexuality in our society. I believe that the very ones who have instilled that the body should be covered are also the ones who want to pass a veil over sexuality, shrink it and impregnate it with guilt and shame. Why do we claim to be able to go naked at the beach and not be able to make love there? Is there really that much of a difference? Both are positive visions of the person, of the human body, of what is natural. Obviously, there are attitudes and attitudes, but that also happens with nudity. Why do we have to cover up that we feel desire, that we unite, that we copulate, that we are sexual beings?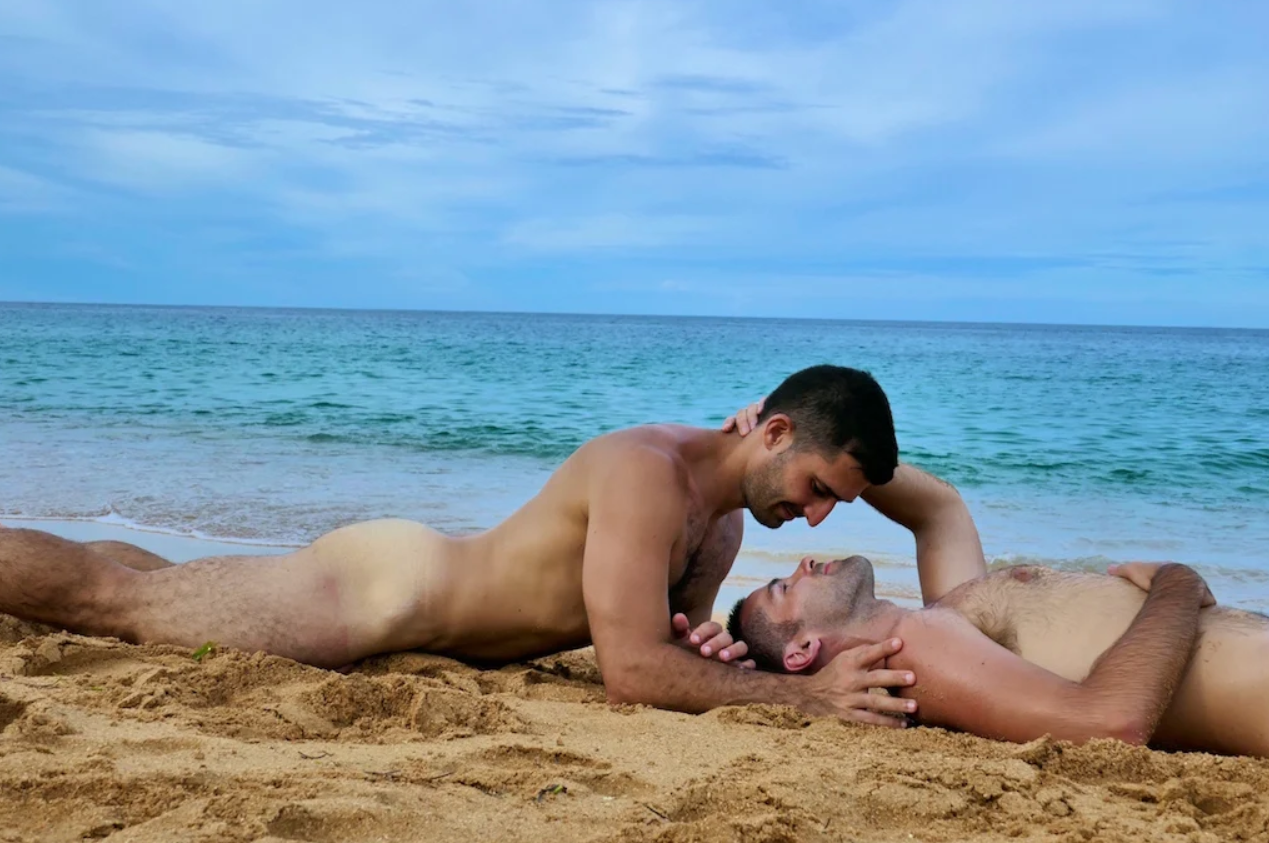 I understand the rejection that naturism shows towards the "obscene" and the distancing from all that is sexual. But all too often I think that perhaps this is actually helping strengthen the shame, guilt, shadow, and invisibility that conscious and shameless sexuality suffers in our society, and I'm sorry that a movement that struggles to get nudity out of that zone is partially responsible for it. Perhaps there would be better ways to manage this "non-obscenization" that naturism seeks to achieve in order to defend nudity without hiding sexuality.
There is no doubt that it is something very complex in society, because if we are told to cover our body and we barely have knowledge in affectivity, eroticism, sexuality,… then respect, education, and the ability to manage sexuality are very difficult to achieve. But that is precisely why I believe that "the obscene" exists; by the neurosis of a society that covers its longings with guilt, shame, and repression.
This has been a topic that I have researched a lot and I have been able to find small communities, "tribes" in which sexuality is lived as one more social element, with total normality, health, awareness, and respect, with luminosity, and I think it is great because it is the naturalization and purification of a human element laden with taboos, shame, guilt, shadows, and neurosis, which is precisely what naturism wants to achieve with nudity.